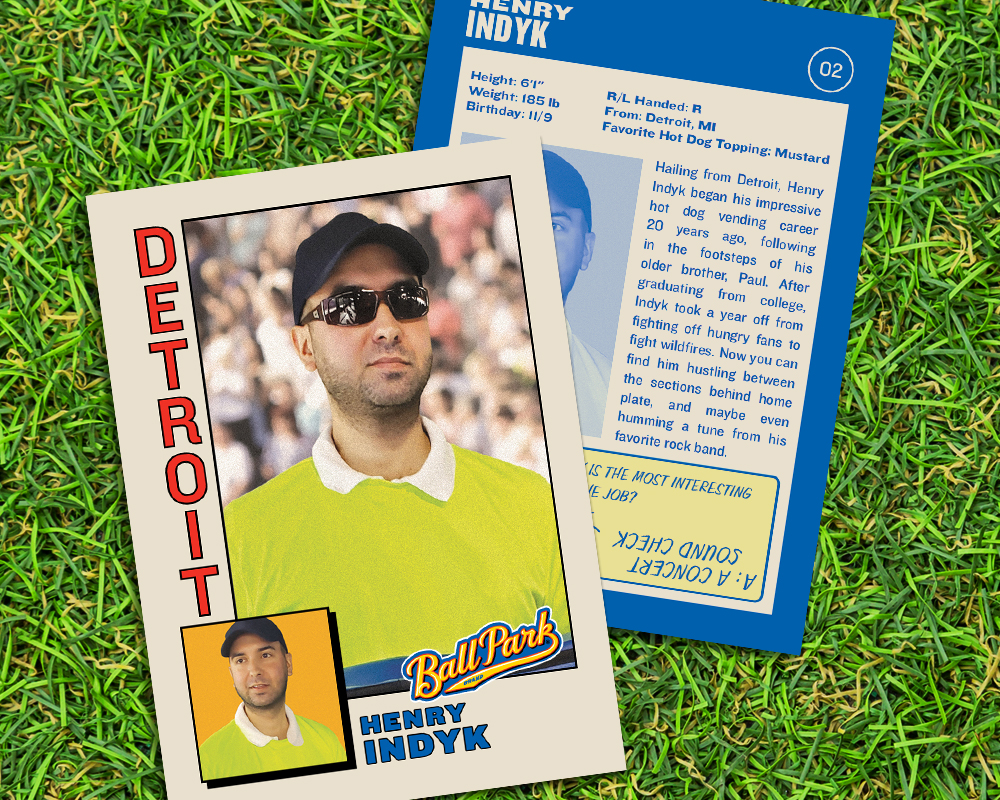 Hailing from Detroit, Henry Indyk began his impressive hot dog vending career 20 years ago, following in the footsteps of his older brother, Paul. After graduating from college, Indyk took a year off from fighting off hungry fans to fight wildfires. Now you can find him hustling between the sections behind home plate, and maybe even humming a tune from his favorite rock band.
Gray Hot Dogs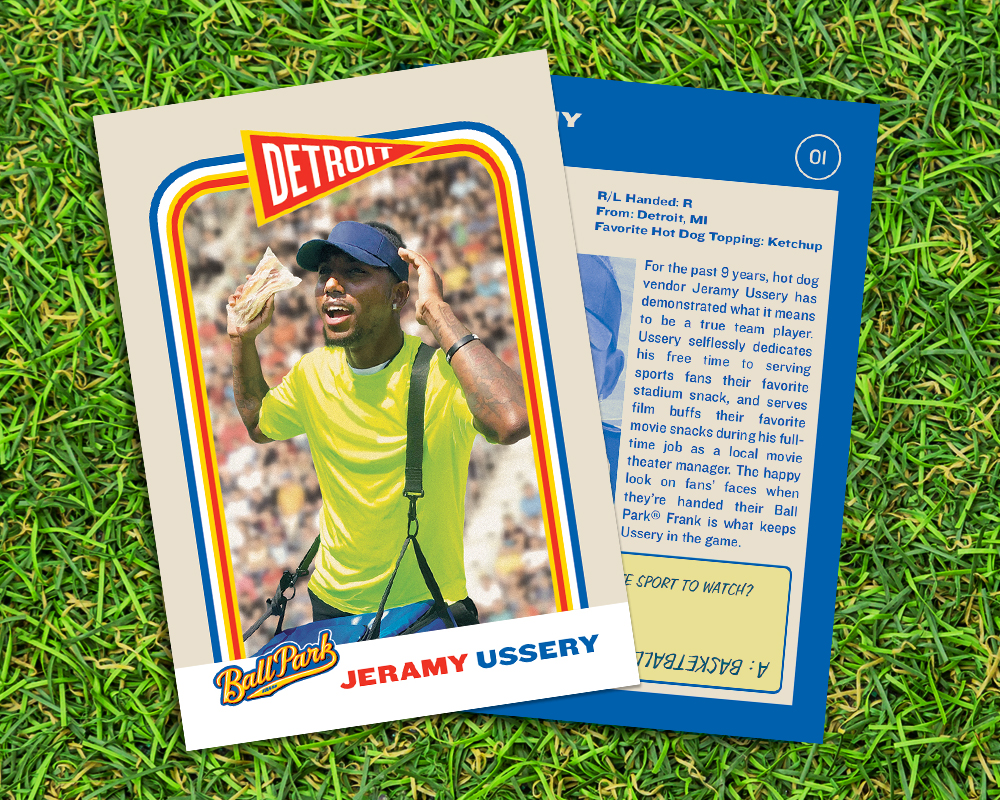 For the past 9 years, hot dog vendor Jeramy Ussery has demonstrated what it means to be a true team player. Ussery selflessly dedicates his free time to serving sports fans their favorite stadium snack, and serves film buffs their favorite movie snacks during his fulltime job as a local movie theater manager. The happy look on fans' faces when they're handed their Ball Park® Frank is what keeps Ussery in the game.
Yellow Ketchup and Mustard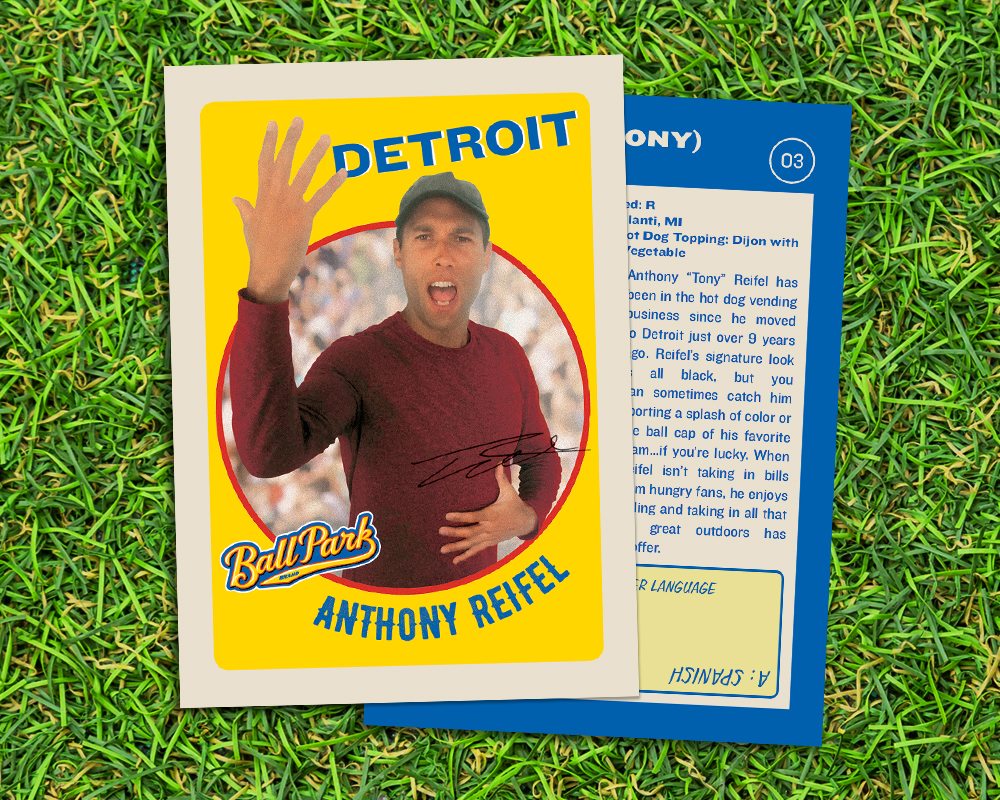 Anthony "Tony" Reifel has been in the hot dog vending business since he moved to Detroit just over 9 years ago. Reifel's signature look is all black, but you can sometimes catch him sporting a splash of color or the ball cap of his favorite team…if you're lucky. When Reifel isn't taking in bills from hungry fans, he enjoys sailing and taking in all that the great outdoors has to offer.
Gray Cookware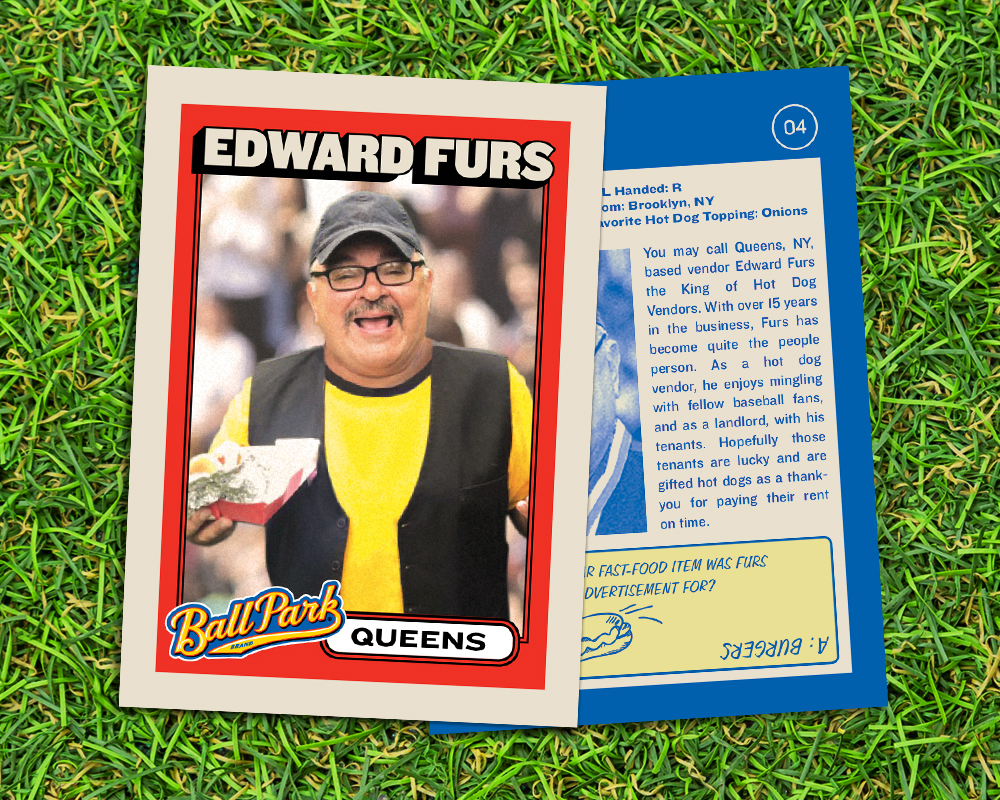 You may call Queens, NY, based vendor Edward Furs the King of Hot Dog Vendors. With over 15 years in the business, Furs has become quite the people person. As a hot dog vendor, he enjoys mingling with fellow baseball fans, and as a landlord, with his tenants. Hopefully those tenants are lucky and are gifted hot dogs as a thank-you for paying their rent on time.
Blue Hot Dogs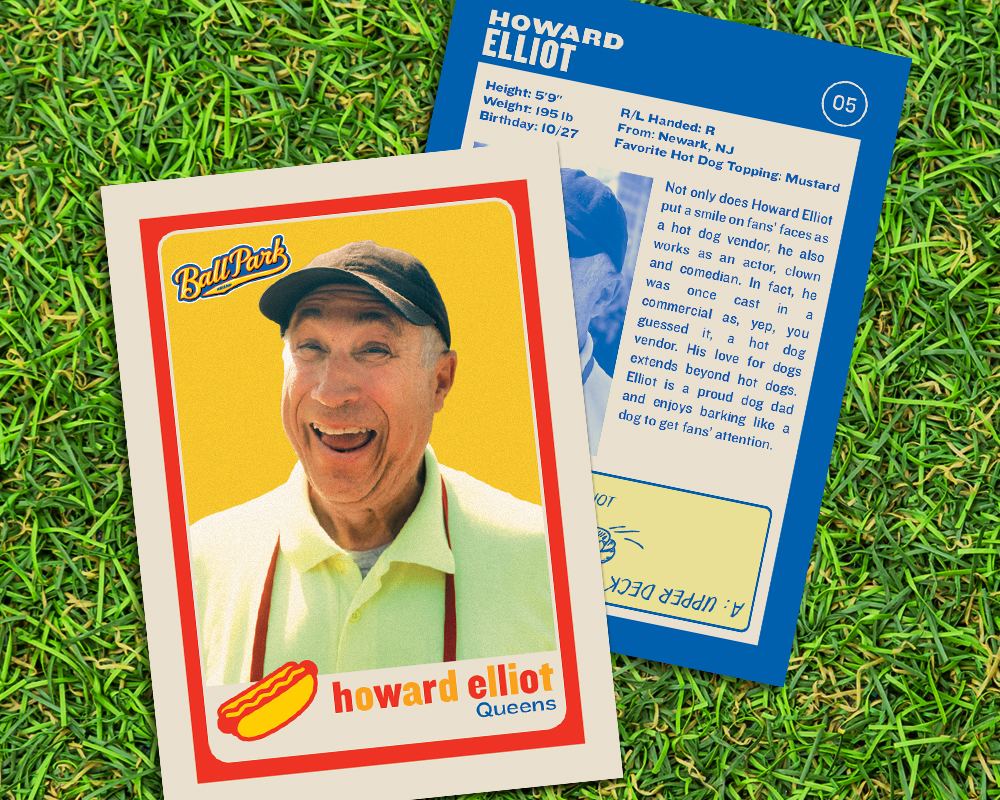 Not only does Howard Elliot put a smile on fans' faces as a hot dog vendor, he also works as an actor, clown and comedian. In fact, he was once cast in a commercial as, yep, you guessed it, a hot dog vendor. His love for dogs extends beyond hot dogs. Elliot is a proud dog dad and enjoys barking like a dog to get fans' attention.
Gray Baseballs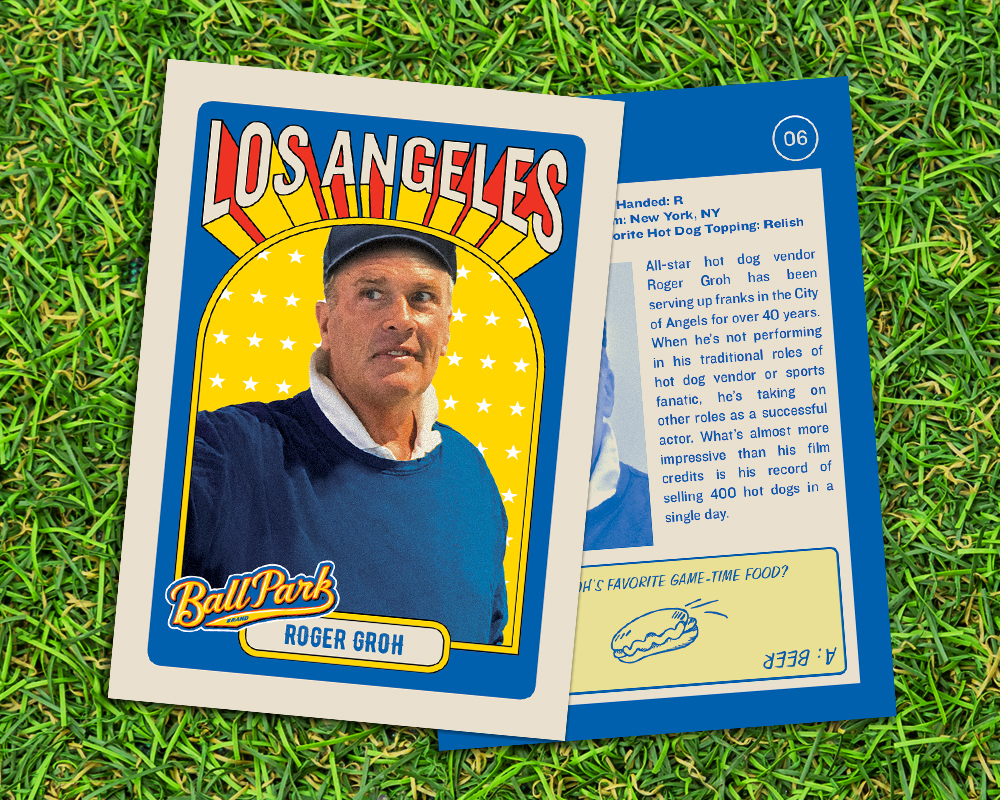 All-star hot dog vendor Roger Groh has been serving up franks in the City of Angels for over 40 years. When he's not performing in his traditional roles of hot dog vendor or sports fanatic, he's taking on other roles as a successful actor. What's almost more impressive than his film credits is his record of selling 400 hot dogs in a single day.
Yellow Hot Dogs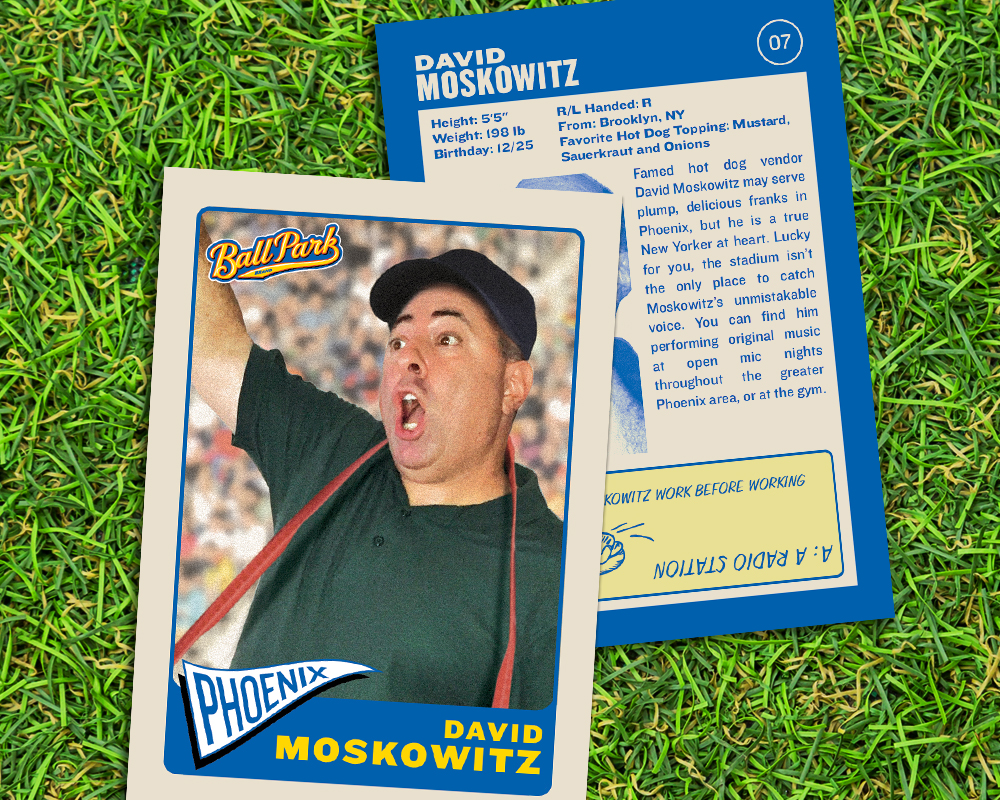 Famed hot dog vendor David Moskowitz may serve plump, delicious franks in Phoenix, but he is a true New Yorker at heart. Lucky for you, the stadium isn't the only place to catch Moskowitz's unmistakable voice. You can find him performing original music at open mic nights throughout the greater Phoenix area, or at the gym.
Gray Cookware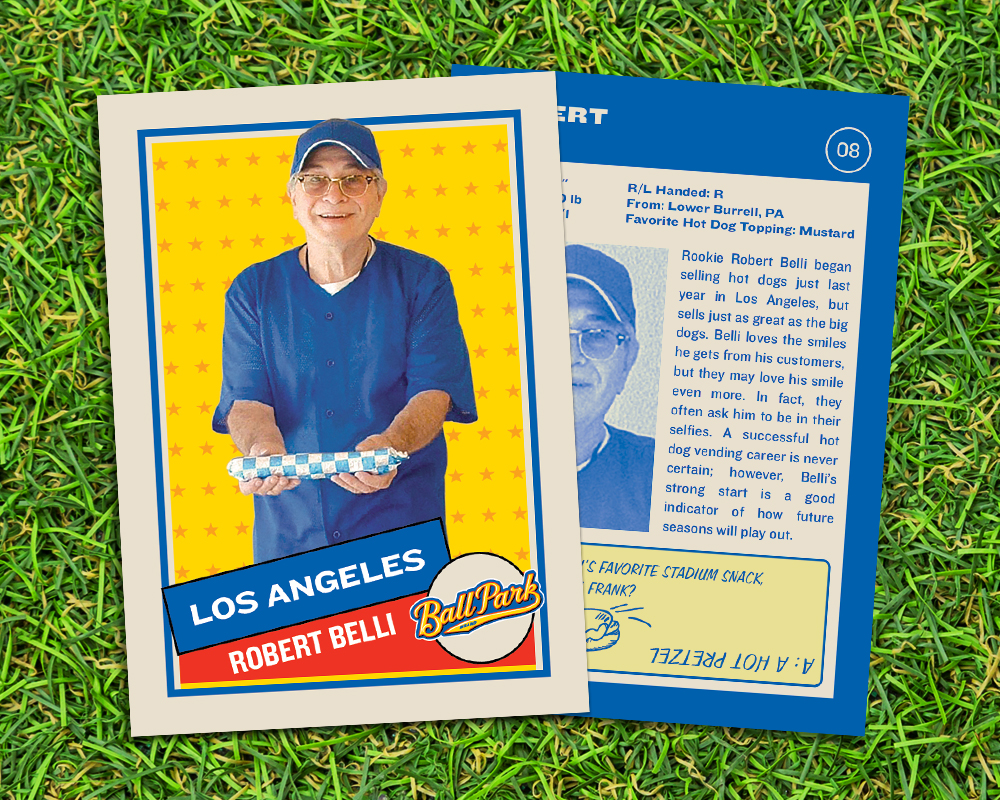 Rookie Robert Belli began selling hot dogs just last year in Los Angeles, but sells just as great as the big dogs. Belli loves the smiles he gets from his customers, but they may love his smile even more. In fact, they often ask him to be in their selfies. A successful hot dog vending career is never certain; however, Belli's strong start is a good indicator of how future seasons will play out.
Blue Ketchup and Mustard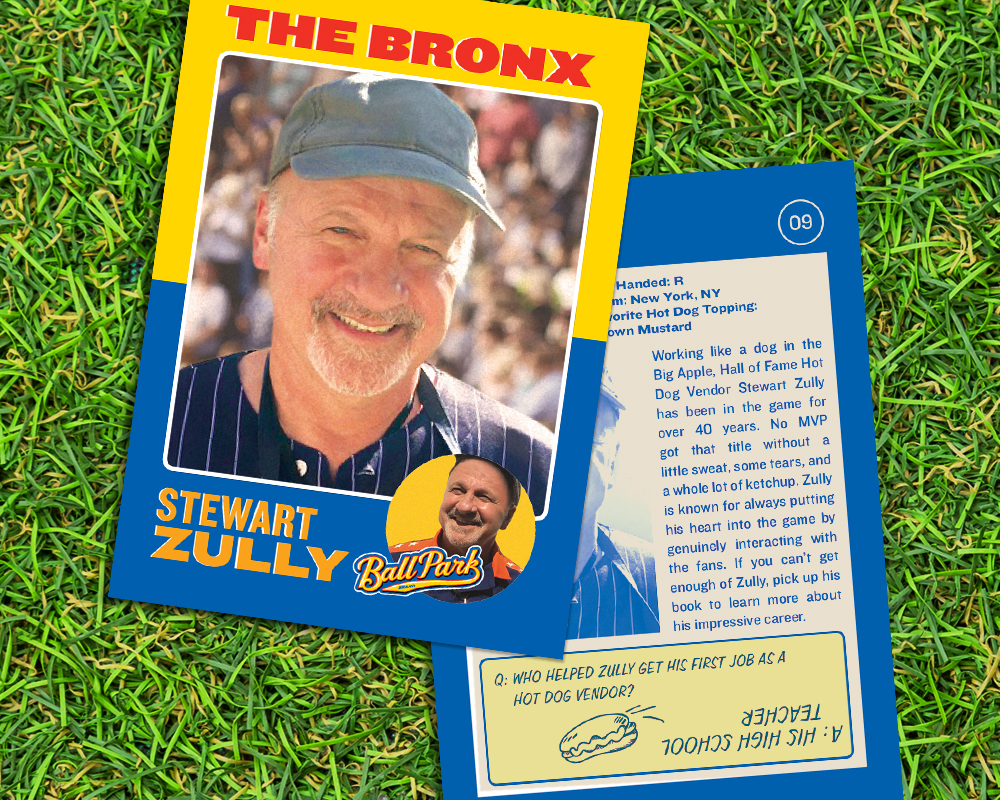 Working like a dog in the Big Apple, Hall of Fame Hot Dog Vendor Stewart Zully has been in the game for over 40 years. No MVP got that title without a little sweat, some tears, and a whole lot of ketchup. Zully is known for always putting his heart into the game by genuinely interacting with the fans. If you can't get enough of Zully, pick up his book to learn more about his impressive career.
Gray Hot Dogs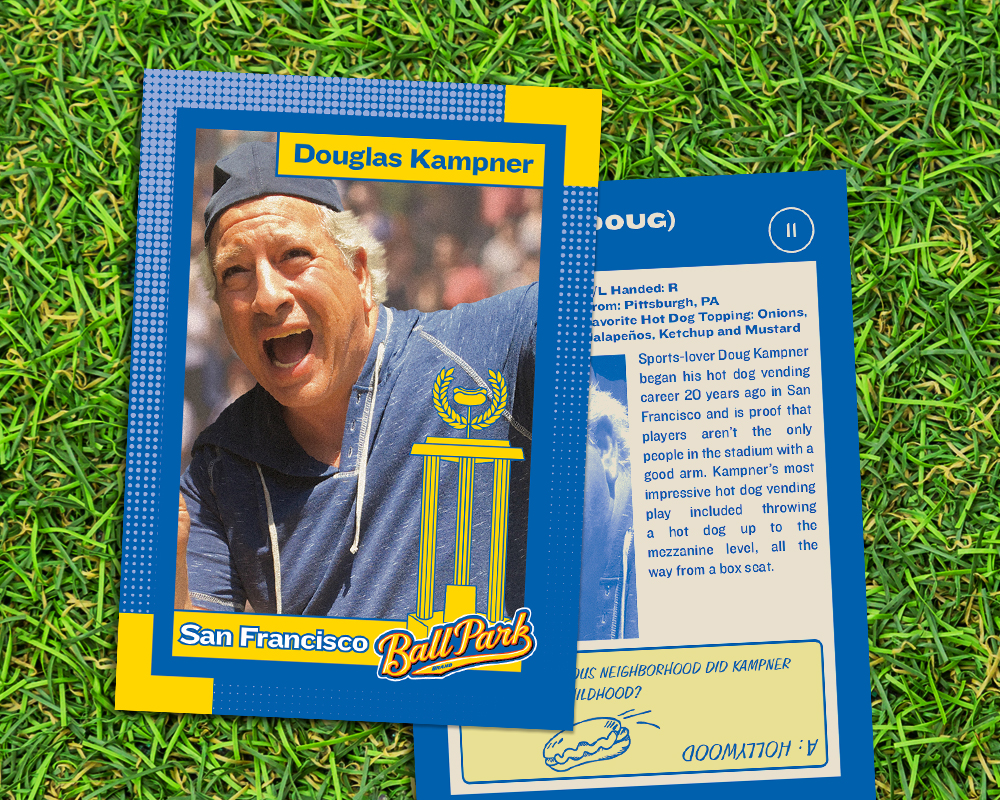 Sports-lover Doug Kampner began his hot dog vending career 20 years ago in San Francisco and is proof that players aren't the only people in the stadium with a good arm. Kampner's most impressive hot dog vending play included throwing a hot dog up to the mezzanine level, all the way from a box seat.
Yellow Ketchup and Mustard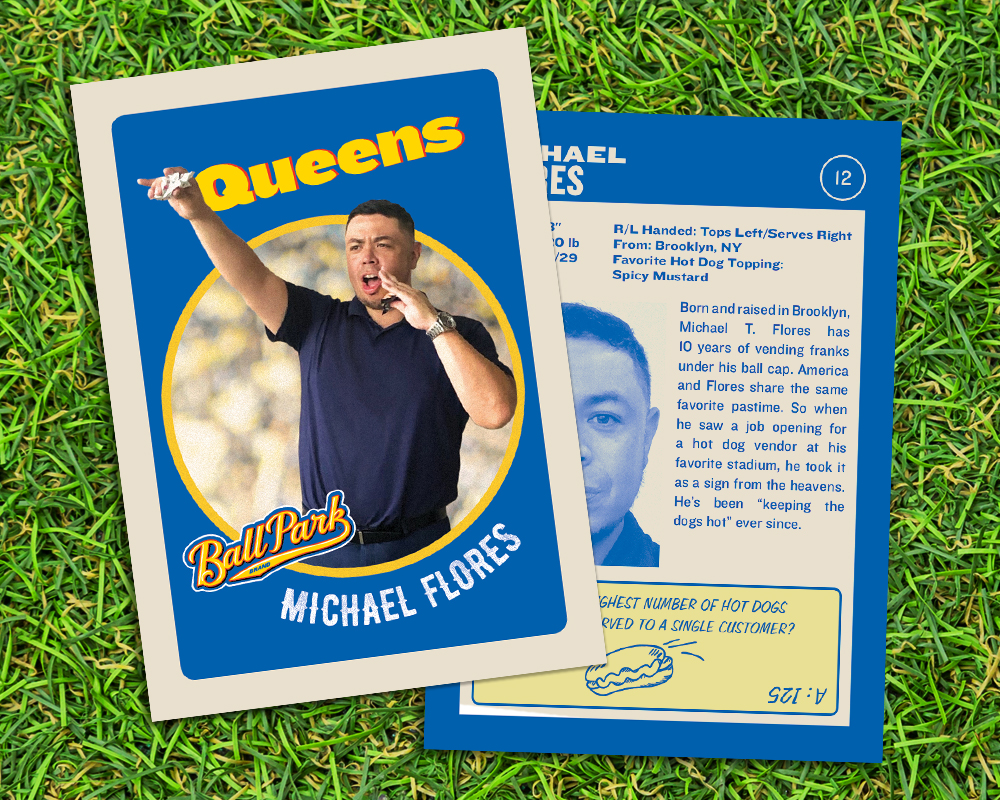 Born and raised in Brooklyn, Michael T. Flores has 10 years of vending franks under his ball cap. America and Flores share the same favorite pastime. So when he saw a job opening for a hot dog vendor at his favorite stadium, he took it as a sign from the heavens. He's been "keeping the dogs hot" ever since.
Gray Baseballs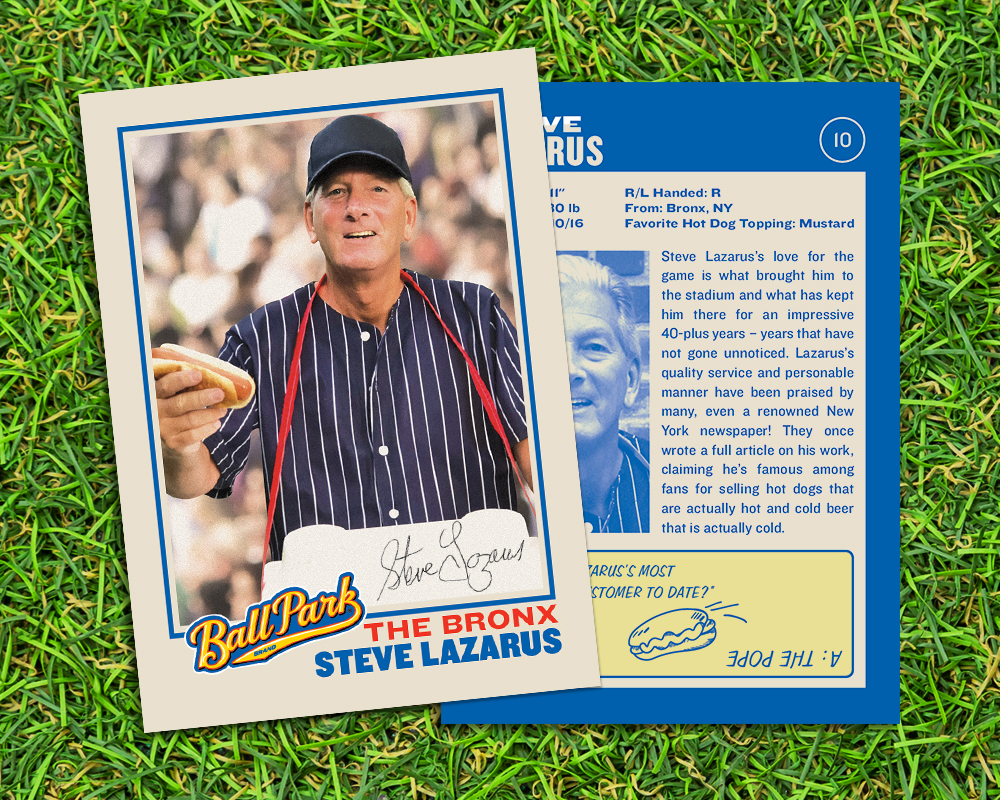 Steve Lazarus's love for the game is what brought him to the stadium and what has kept him there for an impressive 40-plus years – years that have not gone unnoticed. Lazarus's quality service and personable manner have been praised by many, even a renowned New York newspaper! They once wrote a full article on his work, claiming he's famous among fans for selling hot dogs that are actually hot and cold beer that is actually cold.
Blue Hot Dogs