Crisp Apple Burger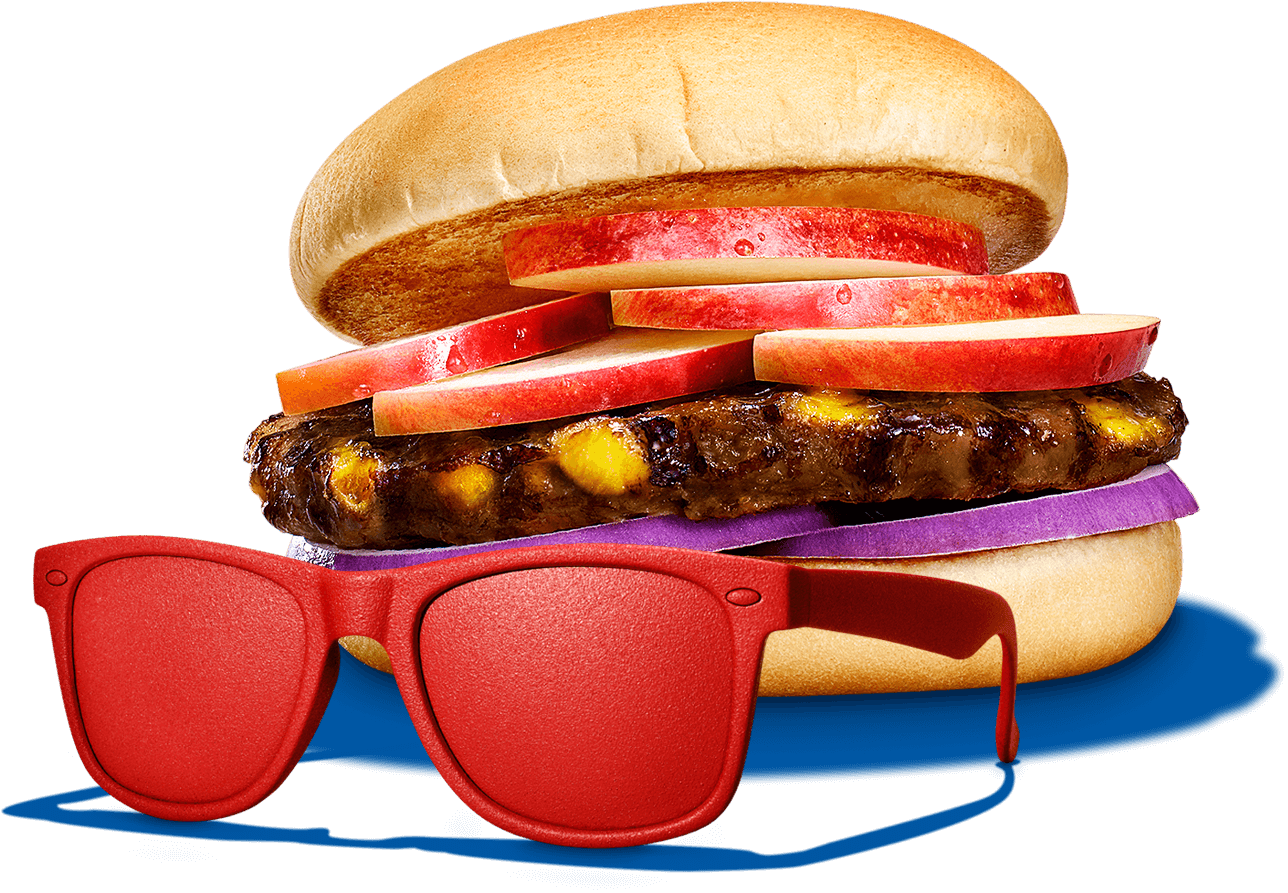 Ever wonder what summer on a bun tastes like? Try Ball Park® patties with crisp apple slices and red onions piled on to find out.
Ingredients
4 Ball Park® hamburger buns, toasted
1 small red onion, sliced into rings
Directions
Prepare the patties

Build your burger! Put the patties on the buns and top with cheddar cheese. Add the onions and apples, and dig in!

Chef's tip: Feeling like a salad? Lose the bun and serve over a bed of spring mix.
Cooking Instructions
Microwave
Place refrigerated patty on microwave-safe plate. Cover with paper towel. Microwave on high for 40-50 seconds. Let stand 1 minute before serving.
Skillet
Place refrigerated patties in skillet. Heat over medium heat for 5-7 minutes. Turn occasionally.