Caramelized Onion Hot Dog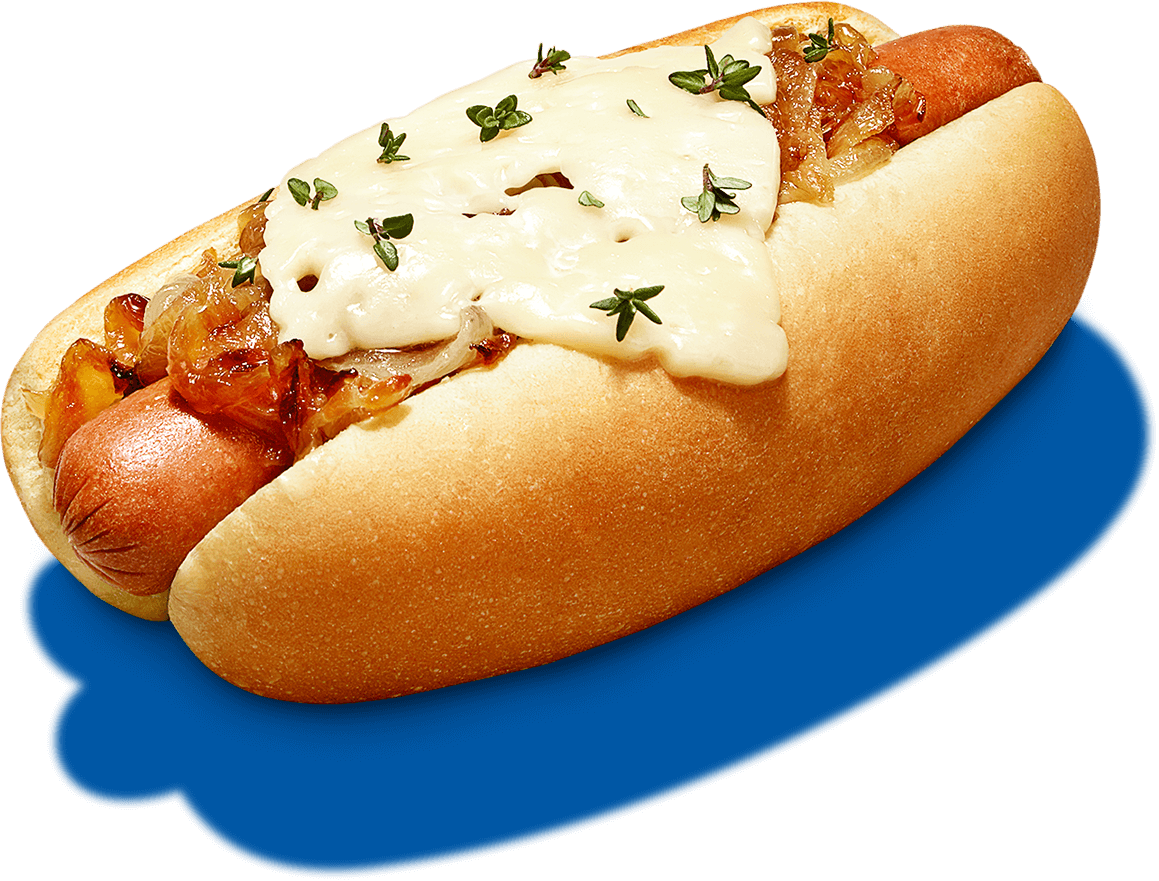 When your favorite Ball Park® hot dogs team up with caramelized onions and Havarti cheese, the result is one delicious masterpiece.
Ingredients
1 (13 ounces) pack Ball Park® hot dog buns
1 yellow onion, thinly sliced
4 slices Havarti cheese, cut in half
1 tablespoon freshly chopped thyme
Directions
Prepare your Ball Park® Franks

Heat a well-oiled skillet over medium-high heat. Cook the sliced onions until tender. Add small amounts of water as you go so they don't burn.

Place the hot dogs in the buns. Layer on the onions and cheese. Finish with a sprinkle of thyme.

Chef's tip: For a fast solution for caramelized onions, look for sautéed or caramelized onions in your grocery store's freezer section.
Cooking Instructions
Grill
Over medium heat for 6-8 minutes. Rotate while cooking.
Boil
Bring 2/3 cup water to a boil. Add franks. Cover and simmer for 6-8 minutes.
Microwave
Wrap frank in a paper towel. Place on plate. Heat on high for 30-35 seconds.
Steam
Put frank in colander above boiling water until meat reaches 165°.