Fully Loaded Fry Dog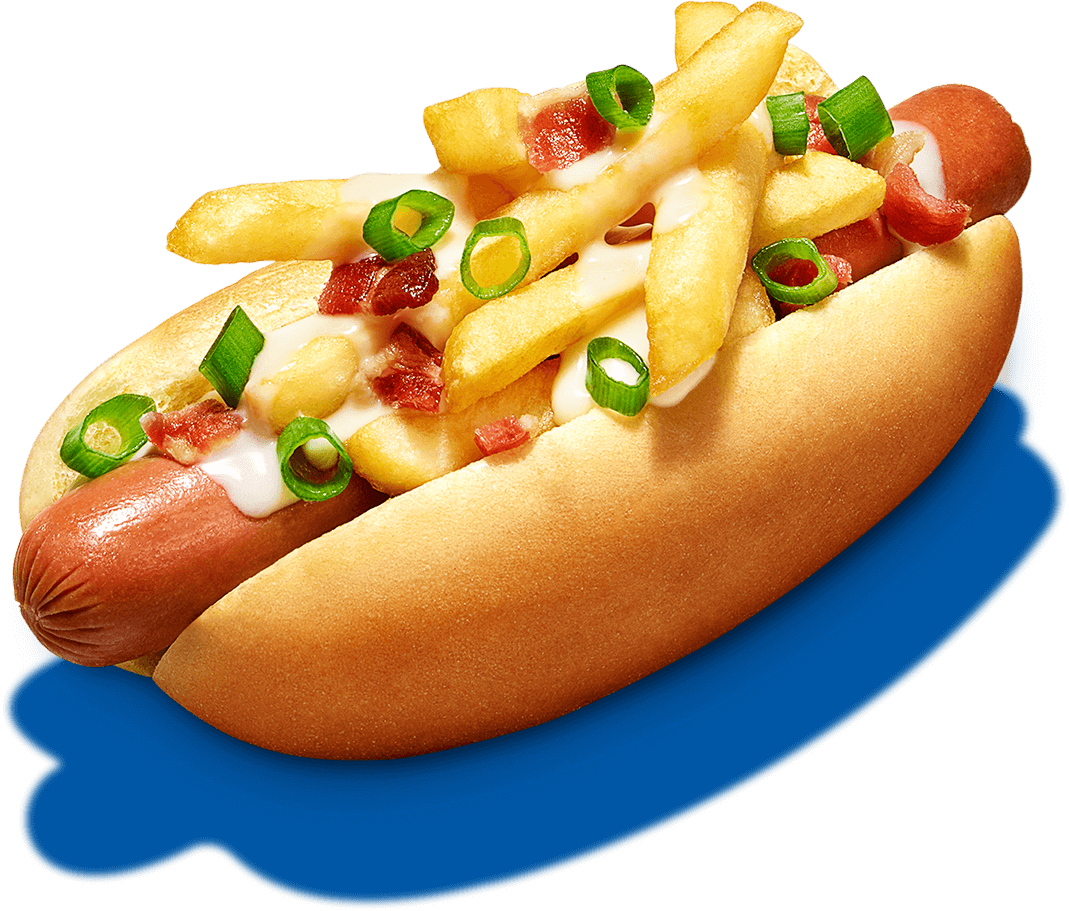 French fries, white cheese sauce, crispy bacon and green onions on top of your favorite Ball Park® hot dogs. Leftovers? Not likely.
Ingredients
1 (13 ounces) pack Ball Park® hot dog buns
1/2 (32 ounces) bag frozen french fries
1 cup white cheese sauce, heated
1/2 cup cooked bacon, chopped
Directions
Prepare your Ball Park® Franks

Prepare french fries so they're nice and crispy.

Place the hot dogs in the buns, pile on the fries, cheese sauce, bacon and onions.
Cooking Instructions
Grill
Over medium heat for 6-8 minutes. Rotate while cooking.
Boil
Bring 2/3 cup water to a boil. Add franks. Cover and simmer for 6-8 minutes.
Microwave
Wrap frank in a paper towel. Place on plate. Heat on high for 30-35 seconds.
Steam
Put frank in colander above boiling water until meat reaches 165°.