Blue & Bacon Burger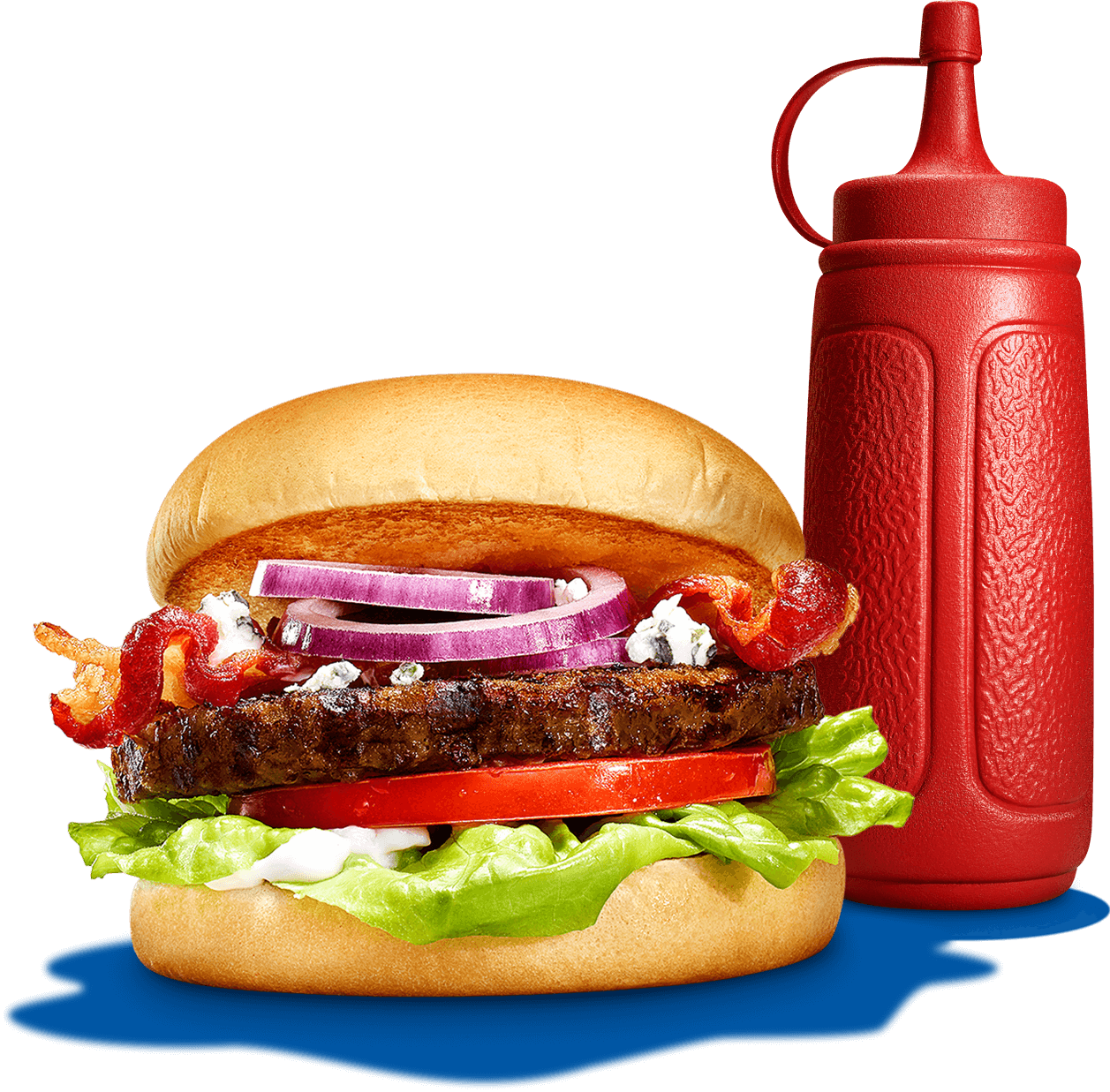 You can add crumbly blue cheese and crispy bacon to almost anything and it will be good. But when you put it on a juicy burger patty, well, we don't want to spoil it …
Ingredients
4 Ball Park® hamburger buns, toasted
1/4 cup crumbled blue cheese
1 small red onion, sliced into rings
Directions
Prepare the patties

Put it all together! Layer the patties on the buns and top with blue cheese, bacon, lettuce, onion, and tomato.

Chef's Tip: You can ditch the bun and serve this bad boy as a lettuce wrap or salad-style over a bed of spring mix!
Cooking Instructions
Microwave
Place refrigerated patty on microwave-safe plate. Cover with paper towel. Microwave on high for 40-50 seconds or until hot. Let stand 1 minute before serving.
Skillet
Place refrigerated patties in skillet. Heat over medium heat for 5-7 minutes. Turn occasionally.