Breakfast Dog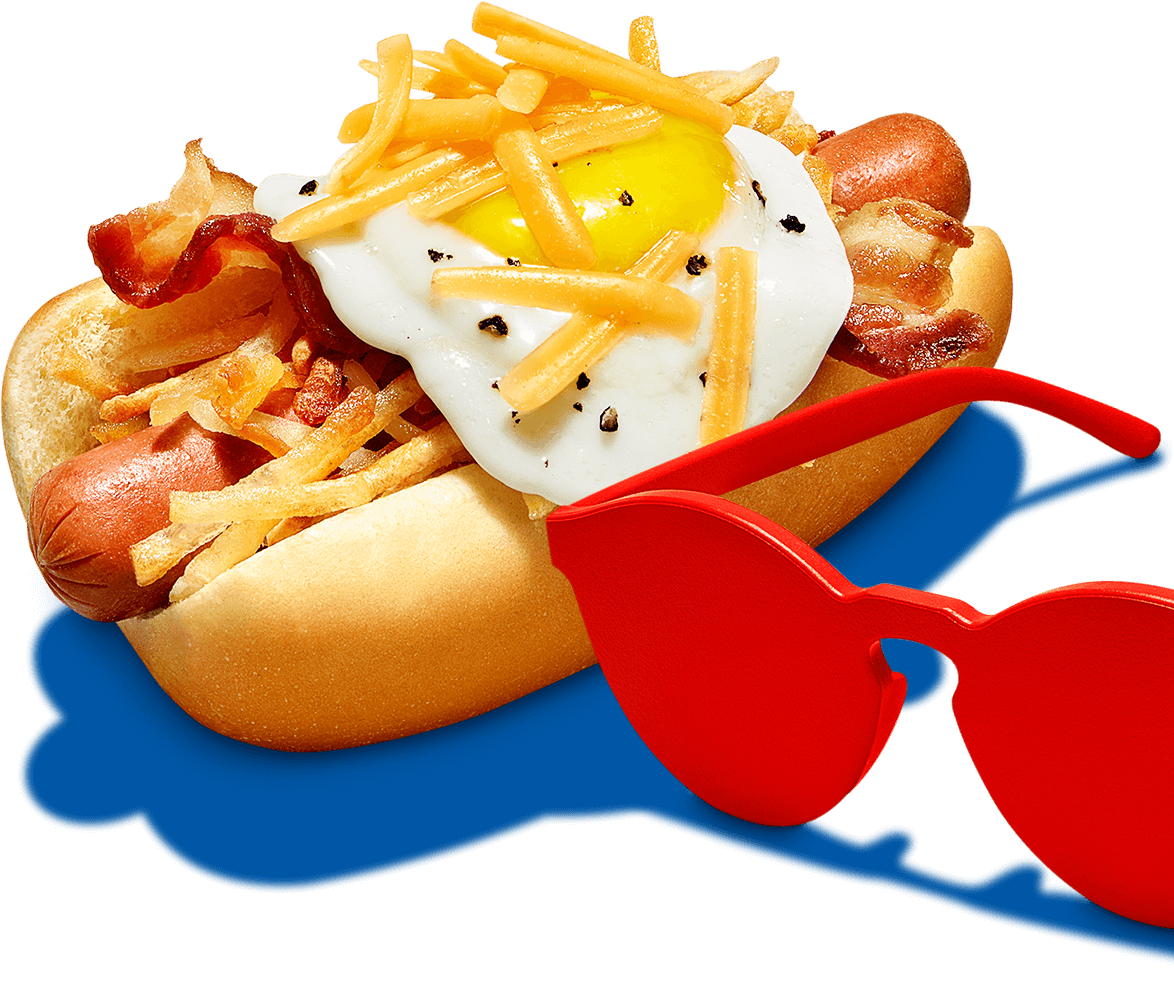 Covered with crisp bacon, fried potato hash and a cheese-topped egg, this dog is perfect for breakfast, brunch or brinner!
Ingredients
1 (14 ounces) pack split-top hot dog buns
1 cup frozen or refrigerated shredded hash brown potatoes
1 cup shredded cheddar cheese
Directions
Prepare your Ball Park® Franks

Sizzle up the hash browns until they're golden brown and crispy.

Nestle the hot dogs and bacon in the buns. Top them with potatoes, cheese and fried egg.
Cooking Instructions
Grill
Over medium heat for 6-8 minutes. Rotate while cooking.
Boil
Bring 2/3 cup water to a boil. Add franks. Cover and simmer for 6-8 minutes.
Microwave
Wrap frank in a paper towel. Place on plate. Heat on high for 30-35 seconds.
Steam
Put frank in colander above boiling water until meat reaches 165°.