Cheesy Quesadilla Dog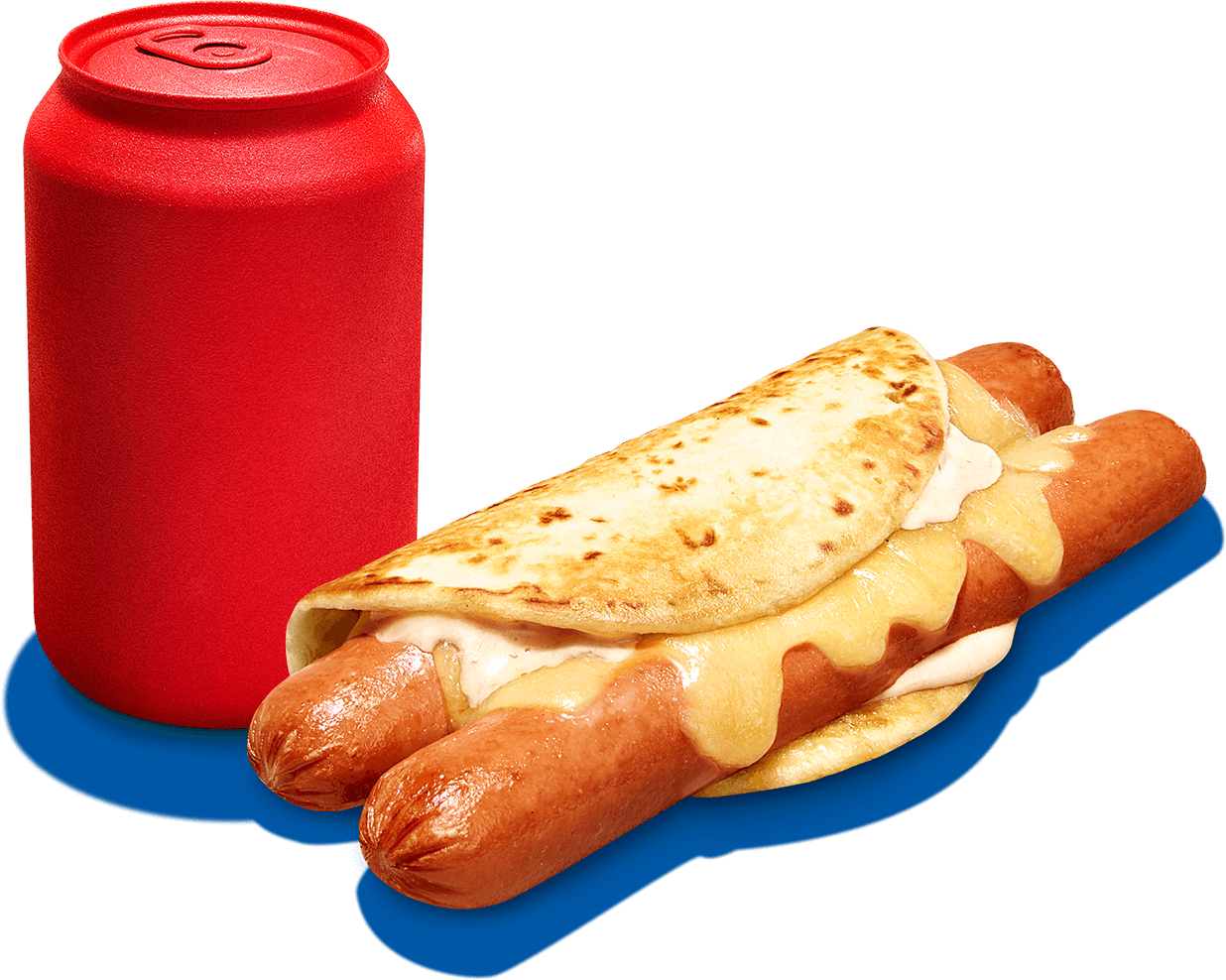 Crispy quesadilla-inspired dogs featuring Chihuahua cheese and spicy ranch-style dressing. Fold 'em up and flip out over the flavor.
Ingredients
¼ cup spicy ranch-style dressing
½ cup shredded Chihuahua cheese
Directions
Cut hot dogs lengthwise down the middle. Then prepare them

Spread dressing and cheese on the tortillas, lay the hot dog flat on the tortilla and fold the tortilla.

In a well-oiled skillet, toast the tortilla until it's golden and the cheese is melty.
Cooking Instructions
Grill
Over medium heat for 6-8 minutes. Rotate while cooking.
Boil
Bring 2/3 cup water to a boil. Add franks. Cover and simmer for 6-8 minutes.
Microwave
Wrap frank in a paper towel. Place on plate. Heat on high for 30-35 seconds.
Steam
Put frank in colander above boiling water until meat reaches 165°.