Cheesy Pasta & Bacon Burger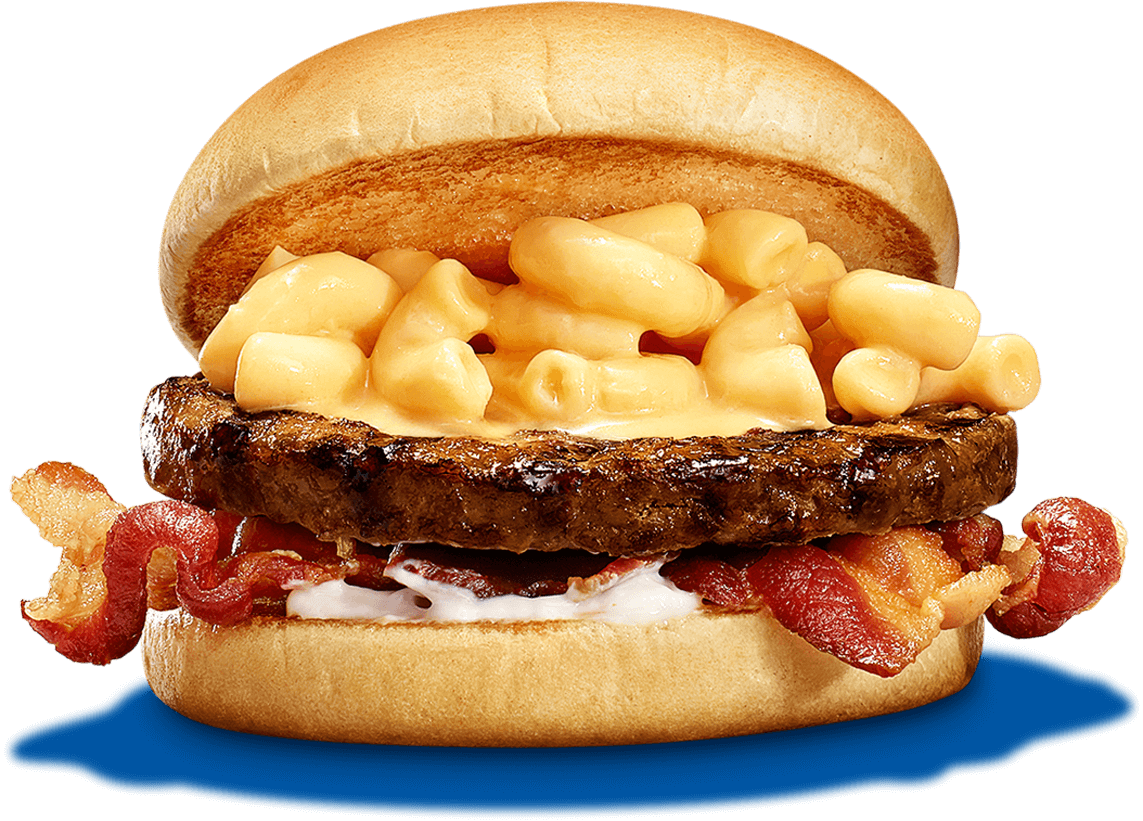 Burgers, mac and cheese, bacon…when you can't decide between your favorite comfort foods, why not combine them all?
Ingredients
2 cups elbow pasta, cooked
1/2 cup garlic mayonnaise
Directions
Prepare the patties

Stir up the cooked pasta in the cheese sauce until combined.

Put it all together! Spread the garlic mayonnaise on the toasted buns. Layer the bacon and cheesy pasta on the patties, and enjoy!
Cooking Instructions
Microwave
Place refrigerated patty on microwave-safe plate. Cover with paper towel. Microwave on high for 40-50 seconds or until hot. Let stand 1 minute before serving.
Skillet
Place refrigerated patties in skillet. Heat over medium heat for 5-7 minutes. Turn occasionally.