Double Cheddar Loaded Fry Burger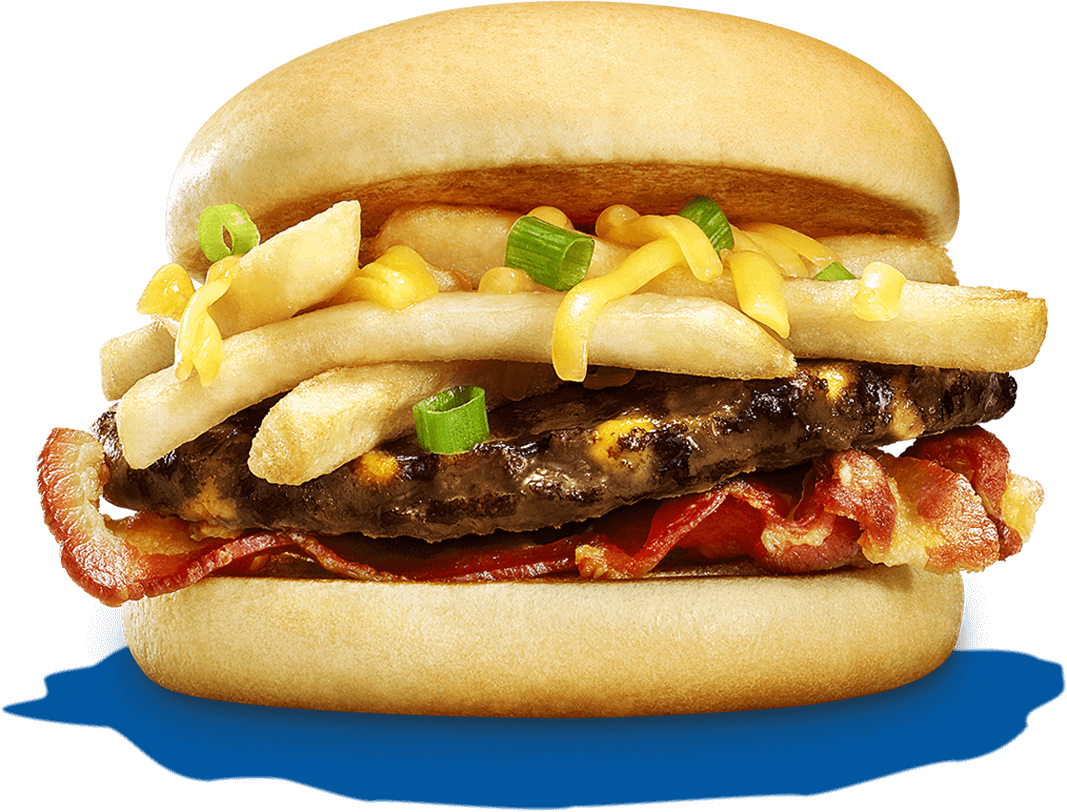 Double the cheddar, double the deliciousness. Add bacon and fries to the mix and get ready to bite into a full-on flavor explosion.
Ingredients
4 Ball Park® hamburger buns, toasted
4 slices cooked bacon, chopped
1/2 (32 ounces) bag frozen french fries
1 cup shredded cheddar cheese
1/4 cup thinly sliced green onions
Directions
Prepare the burgers

Prepare french fries so they're nice and crispy.

Time to build! Put the burger on the bun and pile on the fries, bacon, cheese and green onions. Chow down!
Cooking Instructions
Microwave
Place refrigerated patty on microwave-safe plate. Cover with paper towel. Microwave on high for 40-50 seconds. Let stand 1 minute before serving.
Skillet
Place refrigerated patties in skillet. Heat over medium heat for 5-7 minutes. Turn occasionally.