Fried Egg Brunch Burger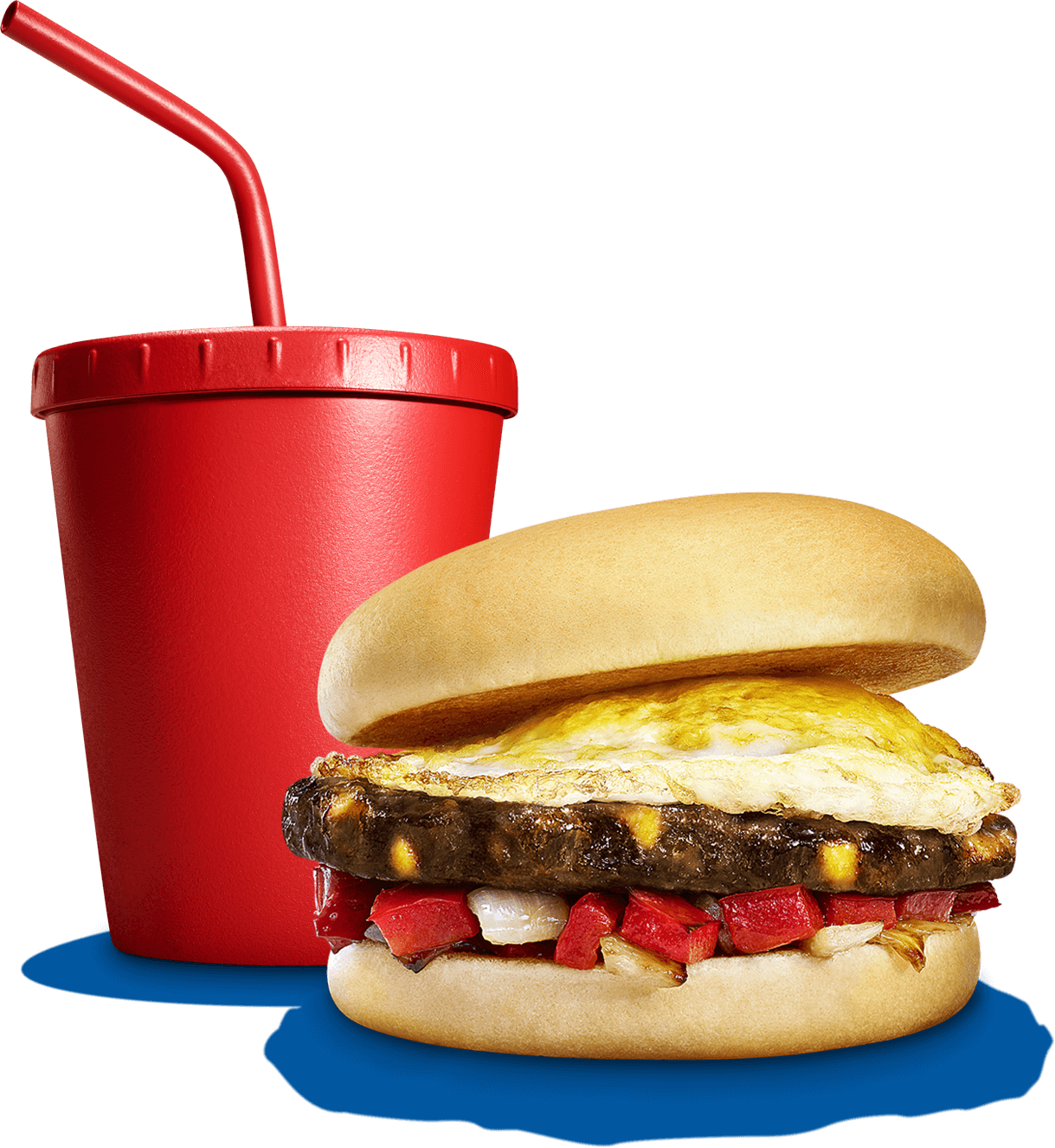 When you combine Ball Park® Beef & Cheddar Patties with a fried egg, you get a breakfast lover's dream. But don't let the name hold you back. Eat it anytime you want!
Ingredients
1/2 pack Ball Park® hamburger buns
1 cup diced red bell pepper
Directions
Prepare the patties

Heat a skillet over medium-high heat. Cook the peppers and onions until browning begins (about 3-5 minutes).

Build your burgers! Put the patties on the buns and pile on the pepper and onion mix, fried eggs and cheddar cheese slices.
Cooking Instructions
Microwave
Place refrigerated patty on microwave-safe plate. Cover with paper towel. Microwave on high for 40-50 seconds. Let stand 1 minute before serving.
Skillet
Place refrigerated patties in skillet. Heat over medium heat for 5-7 minutes. Turn occasionally.