Fried Egg Brunch Burger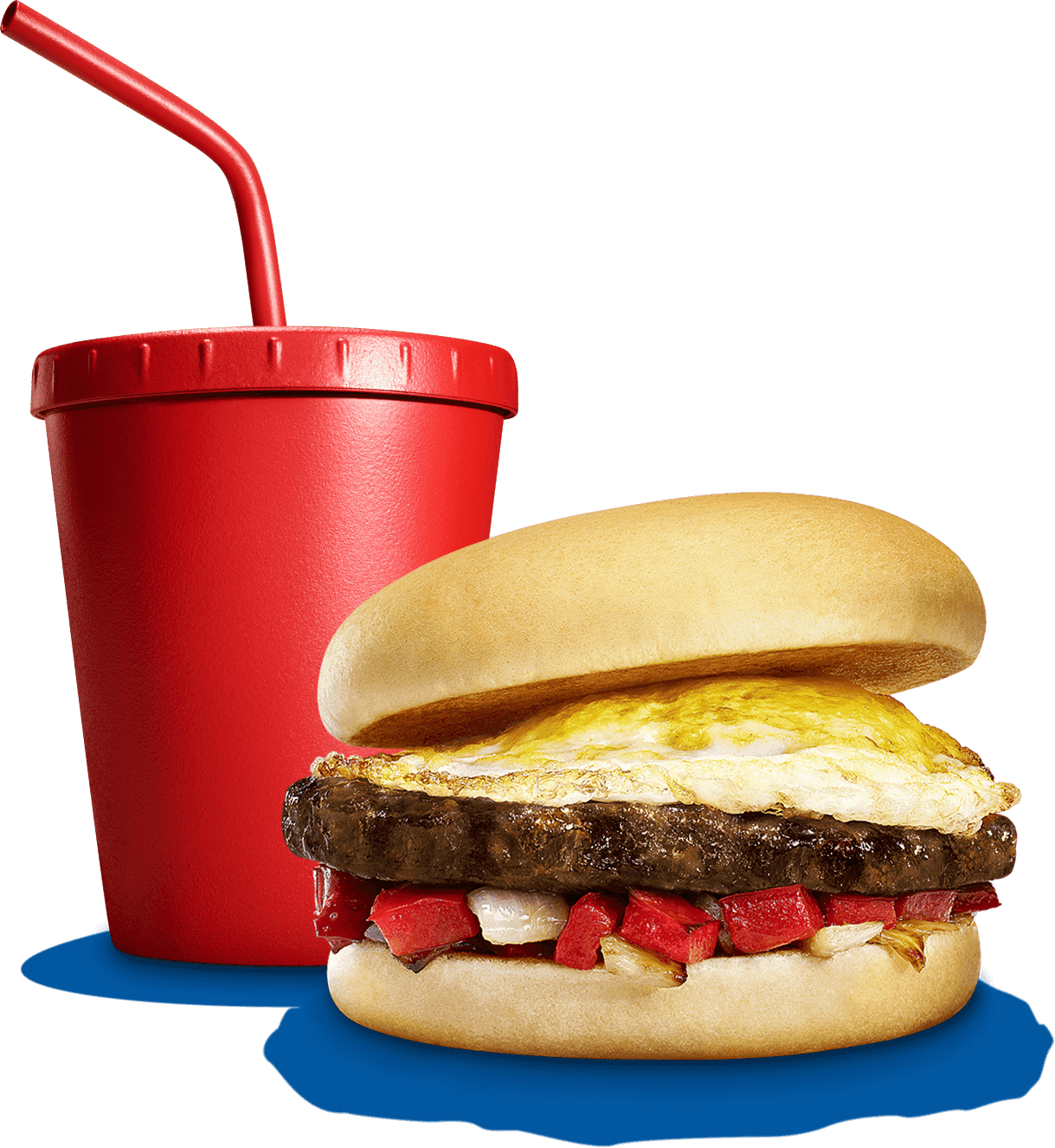 When you combine Ball Park® Beef patties with a fried egg, you get a breakfast lover's dream. But don't let the name hold you back. Eat it anytime you want!
Ingredients
1/2 pack Ball Park® hamburger buns
1 cup diced red bell pepper
Directions
Heat a skillet over medium-high heat. Cook the peppers and onions until browning begins (about 3-5 minutes).

Build your burgers! Put the patties on the buns and pile on the pepper and onion mix, fried eggs and cheddar cheese slices.