Whiskey Onions & Mushroom Burger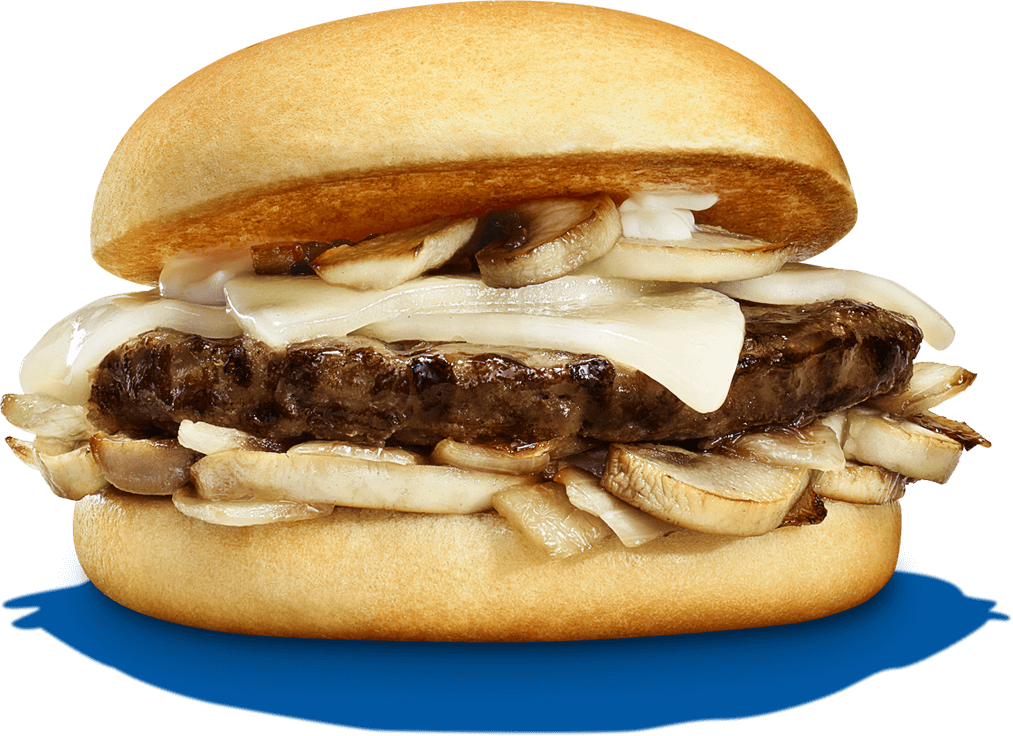 Mushrooms, provolone, whiskey glazed onions. This is the classic mushroom and onion burger, with a little something extra.
Ingredients
4 Ball Park® hamburger buns, toasted
2 tablespoons vegetable oil
1/4 cup garlic mayonnaise
4 slices provolone cheese
Directions
Prepare the patties

Heat 1 tablespoon of oil in a skillet over medium-high heat. Cook the onions until browning begins, then carefully stir in the whiskey. Reduce to a glaze. Remove from skillet and keep it warm.

Heat 1 tablespoon of oil in the same skillet over medium-high heat. Cook the sliced mushrooms until browning begins.

Pile the burger patties onto the buns. Pour on the onions and mushrooms before placing the provolone on top. Smear some of that garlic mayo on the top bun, and eat up!
Cooking Instructions
Microwave
Place refrigerated patty on microwave-safe plate. Cover with paper towel. Microwave on high for 40-50 seconds or until hot. Let stand 1 minute before serving.
Skillet
Place refrigerated patties in skillet. Heat over medium heat for 5-7 minutes. Turn occasionally.