Chop Salad Dog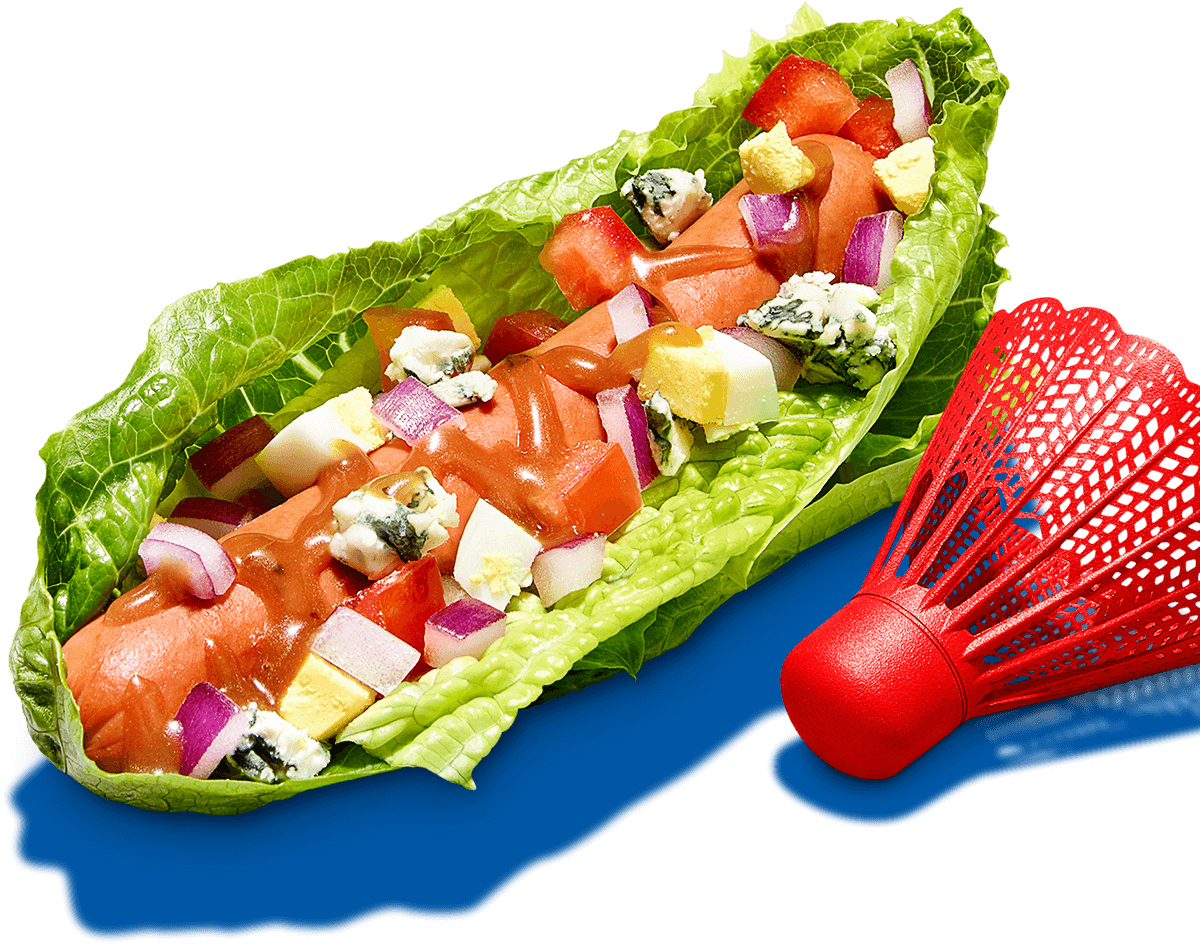 Ball Park® hot dogs paired with fresh veggie salad ingredients? It's like a picnic on a plate. All that's missing is the red checkered tablecloth.
Ingredients
2 hard-boiled eggs, diced
¼ cup crumbled blue cheese
Directions
Prepare your Ball Park® Franks

Clean the lettuce and separate the leaves.

Place the hot dogs into the lettuce leaves and top with onions, tomatoes, eggs and blue cheese.

Finish with a drizzle of balsamic dressing, and enjoy.
Cooking Instructions
Grill
Over medium heat for 6-8 minutes. Rotate while cooking.
Boil
Bring 2/3 cup water to a boil. Add franks. Cover and simmer for 6-8 minutes.
Microwave
Wrap frank in a paper towel. Place on plate. Heat on high for 30-35 seconds.
Steam
Put frank in colander above boiling water until meat reaches 165°.